Atlona Appoints Brownestone, LLC as Manufacturer's Representative for the Pacific Northwest
SAN JOSE, Calif., November 12, 2020 – Atlona, a Panduit company, has designated Seattle-based Brownestone, LLC as its manufacturer's representative for the Pacific Northwest region, effective immediately. Brownestone will bring its sales-focused operation closer to commercial AV customers in the states of Washington, Oregon, Idaho, Montana, and Alaska.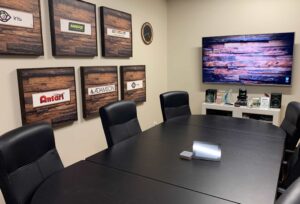 As an A/V manufacturer's representative in business since 1999, Brownestone considers Atlona's product line a perfect complement to its specialized line card. Atlona's AV over IP based video distribution and networked control solutions especially strengthen Brownestone's message as a complete AV solutions provider, alongside its range of videoconferencing, audio production, and projection solutions.
"Representing the Atlona product line immediately strengthens and enhances our company's value proposition," said Mike Charles, Principal, Integration Channel Sales for Brownestone. "Atlona helps us offer comprehensive and high-performance packages tailored to the needs of our commercial A/V customers, especially in the corporate, education and houses of worship verticals. They dovetail perfectly with the rest of our line card, and fills in gaps that previously prevented us from offering a complete package or solution."
Charles sees strong opportunity for Atlona in the videoconferencing market as more companies seek to connect workers, customers, and partners remotely, and keep gatherings to a minimum for health safety. "When it comes to AV over IP networking and control solutions, Atlona really shines," he said. "Atlona is a real asset when it comes to proposingcomplete, best-in-class video conferencing packages for these types of projects."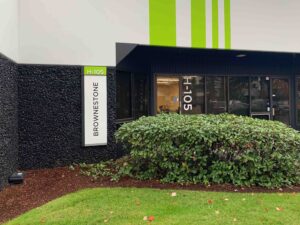 Brownstone, LLC has equipped its own conference room with products from its line card, including those from Atlona, so that customers visiting its offices or joining their videoconference calls can see firsthand how it can benefit them. He envisions regional training and education initiatives with Altona partners in 2021, which he emphasizes will "help us build strong customer relationships."
"Brownestone has a reputation for being very selective about the brands they represent, and their relationships with vendorstend to be long-term," said Jamey Swigert, Director of AV Sales and Business Development, Atlona. "They are a sales-based organization that works very closely with their customers, and an ideal partner for Atlona in a quickly growing region for commercial AV business."
About Brownestone, LLC
Brownestone, LLC is a small but mighty Pro A/V manufacturer's rep firm in the Sea-Tac (Seattle-Tacoma) metro town of Kent, Washington. The team—which includes Principals Mike Charles and Van Browne in Integration Channel Sales, and Gilbert Perales, Production Channel Sales—offers specialized technical products, certified expertise, and service to their commercial A/V customers. They rep diverse yet complementary product line cards, including Atlona, Shure, Allen & Heath, Digital Projection, Lea, and Primacoustics. The company's market reach spans the Pacific Northwest, Northern California, and Northern Nevada.
About Atlona
Atlona, a Panduit company, is a leading global manufacturer of AV over IP distribution, connectivity, and control solutions. The company designs and engineers innovative, award-winning products for a diverse range of residential and commercial AV and IT markets. Backed by an award-winning 10-year warranty, Atlona's products are developed to enable our customers' ability to connect and collaborate with simplicity. More information about Atlona is available at atlona.com.
About Panduit
Global connectivity leader Panduit Corp. creates innovative electrical and network infrastructure solutions for applications across the enterprise. Headquartered in Tinley Park, Ill. and operating in 112 worldwide locations, Panduit's technology leadership and robust ecosystem help support, sustain, and empower business growth in a connected world. panduit.com