GatesAir Appoints Joe Mack as Chief Revenue Officer
Joe will oversee all global sales activity in this newly formed position, with all regional sales leaders reporting to him directly
CINCINNATI, November 10, 2020 — GatesAir, a global leader in wireless, over-the-air content delivery solutions for TV and radio, announces the promotion of Joe Mack to Chief Revenue Officer (CRO), effective immediately. Joe will take ownership of global sales activity in his new role, with all regional sales leaders across APAC, CALA, EMEA and North America reporting to him. Joe will continue to report to GatesAir CEO Bruce D. Swail.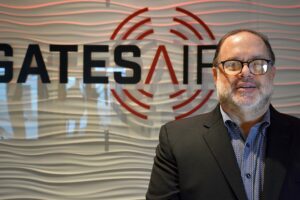 A 35-year broadcast industry veteran, Joe has taken on roles of increasing responsibility over his 30 years at Harris Corporation and GatesAir. He was promoted to Vice President of Sales, Americas upon the formation of GatesAir in 2014, following several successful leadership roles at Harris Corporation's Broadcast Communications Division. In this role, Joe was responsible for all US spectrum repack sales efforts, which established GatesAir as the undisputed market share leader for broadcast transmission.
Joe initially came to Harris through the acquisition of Midwest Communication in 1990. Prior to joining Midwest and Harris, Joe specialized in the development of instant news production and campaigned satellite flyaway terminals around the world for major global broadcasting networks, including BBC, CTV, SABC, Hearst, CBS, ABC and NBC. His key early-career achievements include the Reagan-Gorbachev summit in Iceland, and the Tiananmen Square uprising in Beijing.
"Joe has demonstrated a sharp sense of relationship building and customer commitment over his decades at Harris and GatesAir, which has resulted in record sales levels for our radio and television transmission businesses," said Swail. "Above all, he has proven to be an exceptional leader over his career, with a diverse background in sales, management and engineering that has contributed to his success. We are thrilled to welcome Joe to this important new executive leadership role."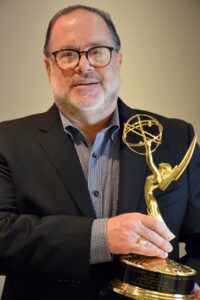 "I have had the pleasure of working with all current regional sales leaders at GatesAir over many years, and it's an honor to now work and collaborate with them in a more direct manner as we sharpen our global go-to-market strategy," said Mack. "Having worked directly within the transmission business for 30 years, this is a business I am intimately familiar with and understand on a worldwide scale. I look forward to leading GatesAir's global sales initiatives and building a foundation for our future business success."
About GatesAir  
GatesAir, Inc., a portfolio company of The Gores Group, provides complete solutions for over-the-air radio and television broadcasting, leveraging wireless spectrum to maximize performance for multichannel, mission-critical services. Powering over-the-air networks worldwide with unparalleled reliability for nearly 100 years, GatesAir's turnkey solutions enable broadcasters to create, transport and transmit radio and TV content.  With customers in more than 185 countries, the company leads the industry in innovation and design breakthroughs, improving efficiency and reducing total cost of ownership with all products designed and assembled in the USA. Visit www.gatesair.com for more information, Like us on Facebook https://www.facebook.com/gatesair, and follow us on Twitter at @GatesAir.
About The Gores Group
The Gores Group, founded in 1987 by Alec Gores, is a global investment firm focused on acquiring controlling interests in mature and growing businesses which can benefit from the firm's operating experience and flexible capital base. The firm combines the operational expertise and detailed due diligence capabilities of a strategic buyer with the seasoned M&A team of a traditional financial buyer. Over its 30-year history, The Gores Group has become a leading investor having demonstrated a reliable track record of creating value in its portfolio companies alongside management. Headquartered in Los Angeles, The Gores Group maintains offices in Boulder, CO, and London. For more information, please visit http://www.gores.com.