New extender kit, switcher and HDBaseT receiver join recently-introduced family of innovative solutions in addressing evolving AV market trends
SAN JOSE, California, January 23, 2019 – Atlona, a Panduit company will head to the ISE 2019 exhibition with a trio of new products in its recently-launched OMEGA™ Series of switching, extension, and video processing solutions for modern AV communications and collaboration. The newest members of the OMEGA family will make their world premiere in stand 5-U120 at the event, taking place February 5-8 at the Amsterdam RAI.
Redefining AV for presentation and collaboration in today's evolving audio-visual environments, Atlona's OMEGA Series is designed to address ongoing shifts in how people gather to share information and embrace technology for communicating through AV content. The new products reflect customers' increasing use of smaller meeting rooms, huddle spaces and open gathering areas to host spontaneous and planned collaborations, as well as the importance of actively engaging with and sharing visual content to make communications more effective.
OMEGA products debuting at ISE 2019 include:
The AT-OME-EX-KIT is a versatile 4K/UHD HDBaseT extender designed for small meeting room applications, transporting HDMI video and audio, control, Ethernet and USB signals over distances up to 330 feet (100 meters). Integrating seamlessly with PCs, cameras, speakerphones, and microphones, the OME-EX-KIT addresses the challenge of connecting between USB devices at remote locations. Applications include software video conferencing and can also provide AV and USB extension for touch-enabled, interactive displays. The OME-EX-TX transmitter includes a USB 2.0 host interface for a PC and is powered from the OME-EX-RX receiver via industry-standard Power over Ethernet (PoE), enabling convenient, discreet transmitter installation below a table or at another remote location without the need for local AC power. Offered together as a kit, the transmitter and receiver are also available separately for use with other Atlona OMEGA Series products.
The AT-OME-SR21 is an HDBaseT receiver and 4K/UHD scaler with an additional local HDMI input. The OME-SR21 receives 4K/UHD, 4:2:0 video at 60 Hz alongside embedded audio and control signals up to 330 feet (100 meters) over category cable. The unit can also receive USB data over HDBaseT from compatible transmitters and features a built-in USB 2.0 hub, forming an ideal USB integration solution for peripherals such as cameras, soundbars and touch displays. High-quality down-scaling and up-scaling preserve color and spatial detail when converting content between 4K and 1080p, making the OME-SR21 perfect for presentation applications that combine UHD and HD displays. Automated input selection and display control, audio de-embedding and a built-in dual-port network switch provide further integration convenience.
The AT-OME-ST31A is a 3×1, 4K/UHD switcher and HDBaseT transmitter that features two HDMI inputs alongside a USB-C AV input that provides adapter-free interfacing with the latest generation of laptops and mobile devices. Mirrored 18 Gbps HDMI and 10 Gbps HDBaseT outputs provide flexible options for AV systems designs.  Integrated video processing on the HDMI output down-scales 4K sources to 1080p HD if desired, while audio de-embedding extracts stereo audio from any video source to balanced, analog audio outputs. The OME-ST31A can be remotely powered via PoE from other HDBaseT-equipped Atlona devices, or can alternatively provide PoE power to a compatible receiver when equipped with an optional power supply.
The new models join previously-announced OMEGA solutions including the AT-OME-SW32 3×2 matrix switcher, AT-OME-TX21-WP-E two-input EU/UK wallplate switcher, and the AT-OME-ST31 3×1 switcher and HDBaseT transmitter. The latter offers similar capabilities to the OME-ST31A, but features audio embedding instead of de-embedding.
"The launch of our first three OMEGA products this past Fall was very well-received," said David Shamir, Director of Product Management, Atlona. "End-users and systems integrators immediately recognized the value of the solutions' fresh approach to addressing the market trend away from rigidly-defined AV systems in purpose-dedicated spaces. We're excited to expand the family with more products that bring the flexibility, efficiency and feature-richness of the OMEGA Series to additional AV use cases."
All OMEGA products are HDCP 2.2 compliant and can be easily integrated with third-party control systems. Comprehensive remote management of OMEGA Series products is available through the Atlona Management System (AMS 2.0) and Atlona's ground-breaking Velocity™ IP-based AV control platform. All OMEGA models are backed by Atlona's award-winning 10-year limited product warranty and customer support services.
About Atlona
Atlona, a Panduit company, is a leading global manufacturer of AV over IP distribution, connectivity, and control solutions. The company designs and engineers innovative, award-winning products for a diverse range of residential and commercial AV and IT markets. Backed by an award-winning 10-year warranty, Atlona's products are developed to enable our customers' ability to connect and collaborate with simplicity. More information about Atlona is available at atlona.com.
About Panduit
Global connectivity leader Panduit Corp. creates innovative electrical and network infrastructure solutions for applications across the enterprise. Headquartered in Tinley Park, Ill. and operating in 112 worldwide locations, Panduit's technology leadership and robust ecosystem help support, sustain, and empower business growth in a connected world. panduit.com
Upgrade eliminates need to manage updates through the CMS, allowing employees to quickly publish digital signage content and updates on the move
LAUSANNE, Switzerland, January 22, 2019 – Navori will streamline digital signage content management for businesses and organizations with a new QL Manager update at ISE 2019 that allows roaming employees to publish updates on the network with ease. The new enhancement, part of Navori's QL 2.1 software update scheduled for March release, frees employees from the desktop as they attempt to keep content fresh. Navori will demonstrate the application at 8.E195 in the RAI Amsterdam from February 5-8.
The software also extends the potential pool of content contributors on the move by making it simpler to update content from iOS and Android devices. The new software grants access to local users as they move through a facility with pre-defined control, and reduces the number of steps required to review, manage, and publish digital signage content. Additionally, the software ensures that approved users are not required to funnel all changes and update requests through a central IT or marketing manager.
"Despite Navori's strong reputation around ease of use and a zero-ramp-up user interface, we are widening the gap by releasing a new QL Manager version designed specifically for mobile phones and users," said Jerome Moeri, CEO, Navori. "This will be especially beneficial for non-desk employees in retail, public venue and even corporate and education environments. Content and messaging will be fresher, more dynamic and quickly up-to-date by removing the need to sit in the office and manage everything through the CMS."
Beyond traditional CMS features, Navori's mobile interaction feature will allow users to publish snap shots and express messaging, and also trigger and control content across one or more displays. The diversity in content display options also allow users to present content in a variety of ways, such as comparing colors of the same car model in an auto dealership through a dynamic, side-by-side layout. The result is that users have control over the entire network in their hands as they move about, with the network security peace of mind that Navori provides to all its customers within its QL digital signage engine.
About Navori
Navori is an enterprise committed to providing the most reliable, user-friendly software application available in the industry. An exclusive leader in the global digital signage industry with more than 20 years of experience, Navori's digital signage engine is built with everyone in mind and has been made accessible through a standardized product. Navori has an innovative software engineering team that refines and enhances its software daily, balancing efficient design and operation with exceptional performance. Visit navori.com for more information.
TX Australia, Free TV Australia, and Broadcast Australia conduct trials to prove third-party interoperability, 4K quality reception, and IP-based broadband capabilities prior to DVB-T2 transition
CINCINNATI, January 22, 2019 — GatesAir, a global leader in wireless, over-the-air content delivery solutions for TV and radio broadcasters, has supplied its Maxiva™ XTE exciter to prominent Australian broadcast entities — TX Australia, Broadcast Australia, and Free TV — for DVB-T2 field trials on Australia's Gold Coast, just south of Brisbane. Following a trial in Sydney earlier this year, the capabilities of DVB-T2 will again be tested, including in an extended single-frequency network (SFN). DVB-T2 is being considered as a technology to replace the current DVB-T standard for television, which has been in operation since 2001.
"GatesAir has a long history of field trial support in advance of digital transitions worldwide, and this Gold Coast initiative represents animportant step in Australia's consideration of migration from DVB-T to DVB-T2," said Rich Redmond, President and Managing Director, International for GatesAir. "With its 4K picture quality, IP-based transmission, and superior, broadband capabilities, DVB-T2 offers over-the-air broadcasters and viewers many programming advantages. This collaboration between TX Australia, Free TV Australia, and Broadcast Australia is a prime example of the innovation and first-class engineering skills within the Australian broadcast industry."
A key objective of these field trials is to test and verify interoperability between third-party systems used in both classic transmission andSFN configurations. According to Redmond, "The GatesAir Maxiva XTE Exciter platform has already demonstrated reliable, seamlesstransmission performance in multi-vendor DVB-T2 installations across Europe and Asia."
This latest DVB-T2 trial will originate from a Gold Coast re-transmission site located on Mount Tamborine, which is managed by TX Australia, a joint venture company of the Seven, Nine, and Ten broadcast television networks. TX Australia, which provides transmission services to a wide array of TV and FM broadcasters and networks across metropolitan Australia, has been collaborating closely with Free TV Australia, an industry body that represents all of Australia's commercial free-to-air television licensees. Another key party to the field trials, Broadcast Australia, is responsible for delivering digital television and radio services for Australia's national broadcasters.
The Gold Coast field trial utilizes the same video and audio content provided to the Sydney trial by members of Free TV. It also seeks to replicate the characteristics measured and analyzed in Sydney, including assessment of the service threshold across the target coverage area when operating in extended SFN mode.
TX Australia Executive Chairman Paul Mullen expressed appreciation for GatesAir's contribution in a previous announcement. He also noted the importance of these trials for evaluating new technologies, and ensuring "the best quality content is available to the viewer." More than 20 million Australians — 99% of the population — rely upon free, over-the-air television for live news, sports, and entertainment.
The Maxiva XTE includes native IP inputs and a software-defined modulator for seamless transition between analog and digital broadcast standards. The XTE design eliminates the need to retrofit transmitters to enable network connectivity for next-gen TV standards (DVB-T2, DVB-T2 Lite, ATSC 3.0), giving broadcasters an out-of-the-box solution to simplify the input and output of multimedia services via a local- or wide-area IP network. The XTE-driven modulation reduces costs and power consumption by lowering wattage requirements at the amplification stage, without affecting signal strength.
About GatesAir  
GatesAir, Inc., a portfolio company of The Gores Group, provides complete solutions for over-the-air radio and television broadcasting, leveraging wireless spectrum to maximize performance for multichannel, mission-critical services. Powering over-the-air networks worldwide with unparalleled reliability for nearly 100 years, GatesAir's turnkey solutions enable broadcasters to create, transport and transmit radio and TV content.  With customers in more than 185 countries, the company leads the industry in innovation and design breakthroughs, improving efficiency and reducing total cost of ownership with all products designed and assembled in the USA. Visit www.gatesair.com for more information, Like us on Facebook https://www.facebook.com/gatesair, and follow us on Twitter at @GatesAir.
About The Gores Group
The Gores Group, founded in 1987 by Alec Gores, is a global investment firm focused on acquiring controlling interests in mature and growing businesses which can benefit from the firm's operating experience and flexible capital base. The firm combines the operational expertise and detailed due diligence capabilities of a strategic buyer with the seasoned M&A team of a traditional financial buyer. Over its 30-year history, The Gores Group has become a leading investor having demonstrated a reliable track record of creating value in its portfolio companies alongside management. Headquartered in Los Angeles, The Gores Group maintains offices in Boulder, CO, and London. For more information, please visit http://www.gores.com.

Writing and Media Placement
We are storytellers that understand how to connect with an audience. From newsworthy press releases to technical installation features to provocative thought leadership columns, we will bring your message to a broader audience through strategic, exclusive articles placements and global media distribution.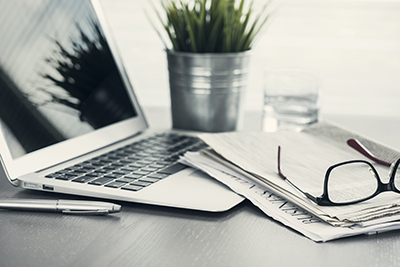 Product Launch Planning
We are strategic thinkers that will build integrated plans to spread the word on your important product innovations. We have the experts to manage your press announcements, trade show visibility and social media impact - among other initiatives - to make a lasting impact on your brands.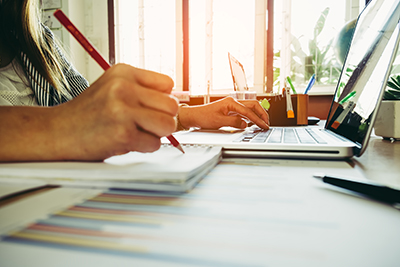 Media Interviews
We consistently communicate with key editors and journalists that cover broadcast, commercial AV and other industries we work in around the world. We will position you as expert thought leaders to secure interviews, Q&As, tradeshow appointments, and other opportunities that keep you in touch with the media - and visible to your customers and the industry at large.