Renewed Vision Bringing Powerful Live Production Software Advances to InfoComm 2019
Version 3.3 of PVP media server and new enhancements to ProPresenter Scoreboard software to make A/V exhibition debut
Alpharetta, GA, June 6, 2019 — Visitors to the Renewed Vision booth (number 2471) at next week's InfoComm 2019 conference and exhibition in Orlando, Florida will experience the A/V industry trade show premieres of powerful new versions for two of the company's highly-acclaimed software solutions. Demonstrations will include new version 3.3 of the feature-rich PVP3 multi-screen media server, video processor and screen control solution for live production environments, alongside new innovations in the ProPresenter Scoreboard multi-sport score presentation platform used widely in high school, college, professional, and youth league sports.
"We continue to innovate across all of our software solutions with a goal of making operators' jobs easier while enabling them to create even richer, more engaging visual experiences," said Brad Weston, president, Renewed Vision. "We are looking forward to showcasing our newest capabilities to InfoComm attendees."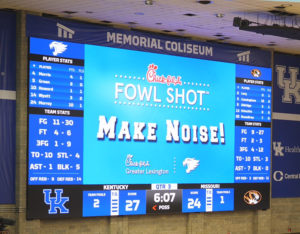 PVP 3.3
Enhancements in PVP 3.3 include a new "key and fill" capability for SDI outputs; video input crosspoints that enable users in dynamic live environments to quickly make changes to input slots while automatically updating related cues; and per-layer content masking, allowing customers to apply dynamic alpha effects to video by binding two layers together. Other new PVP 3.3 features include custom content cropping and expanded preview capabilities that facilitate reviewing entire outputs on external displays. These latest features build on the advances in the preceding version 3.2 software update, including expanded synchronization, control and management functionality;increased I/O signal density; simultaneous 4K/1080p playback from the same workstation; and NDI® support for IP-networked environments.
ProPresenter Scoreboard
Built on the powerful video, graphics and text playout engine of Renewed Vision's renowned ProPresenter live presentation platform, ProPresenter Scoreboard combines the company's hallmarks of ease of use, affordability and visually sophisticated outputs with optimizeduser interfaces purpose-built for driving advertising-enriched, video-based LED scoreboards. New advances on display at InfoComm 2019 will include custom scoring logic, clocks and timers that enable the creation of scoreboards for user-defined sports; the ability to display and independently control multiple matches on the same output, making it ideal for tournaments with simultaneous events; and live StatCrew and MLB data support. The new version also features user interface enhancements designed to accelerate live production workflows.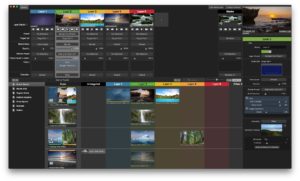 PVP 3.3 and the enhanced ProPresenter Scoreboard are available immediately. For more information, please visit the corresponding product pages at www.renewedvision.com.
About Renewed Vision
Founded in 2000, Renewed Vision's mission is to offer reliable, purpose-built production software that enables organizations—spanning from churches to corporations—to create dynamic media experiences that enhance worship services, meetings and other special events.For more information on our product lines, including ProPresenter, ProVideoPlayer and ProVideoServer, please visit our website at www.renewedvision.com.