TNDV: Television Owner Nic Dugger Named President of Midsouth Chapter of Television Academy, NATAS
Dugger to replace National Trustee Clifton Hunt of Nashville NewsChannel 5
NASHVILLE, June 25, 2019 — After serving the organization for 22 years, Nashville native Nic Dugger has been elected President of the Midsouth Chapter of the National Academy of Television Arts and Scientist, NATAS, effective today. Nic most recently served as Vice President of the Board as well as the Student Awards Chairman.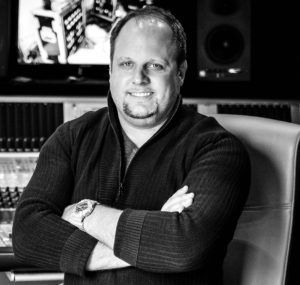 The Nashville/Midsouth Region, founded in 1984, encompasses North Carolina (except Asheville) and Tennessee, and the television market of Huntsville, Alabama. In addition to granting the Midsouth Regional Emmy® Awards, the chapter awards scholarships, honors quarter-century industry veterans with the Silver Circle. The chapter also conducts Regional Student Television Awards of Excellence for high schools, offers a free, nationwide Job Bank, provides member discounts, and participates in judging Emmy entries at regional and national levels.
"Nic has been one of the most active members of our chapter since become an intern in 1997," says NATAS Midsouth Executive Director Geneva Brignolo. "He volunteered while a student at Middle Tennessee State University, and went on to provide his mobile units for our live telecasts when he started TNDV: Television in 2004. We are proud of Nic, and we look forward to many years of service to come."
This new appointment adds to a growing list of accolades for Dugger, which includes TNDV;s recognition as Nashville's Overall Small Business of the Year in 2016. Nic also joined the list of the Nashville Business Journal's 40 under 40 in 2017, and was selected for the 2018 Distinguished Alumni Award by Middle Tennessee State University, its highest honor.
ABOUT TNDV: Television
Formed in 2004, TNDV: Television represents the culmination of over 26 years of broadcast and live production for Nic Dugger, owner and president; and his staff of full-time engineers. TNDV produces events from small single-camera productions all the way up to multi-million-dollar international TV events, and takes pride in building custom solutions for challenging productions of any size, in any situation.  Recent projects include the live 4K broadcast of the Final Four Concert Series, the National Christmas Tree Lighting with President Trump in Washington DC, and for the multi-Emmy winning Bluegrass Underground televised nationally on PBS. Please call 615-585-6528 or visit www.tndv.com for more information.