Xilica® Enlivens Hong Kong University Medical School with Networked Audio Architecture
Xilica® Solaro QR1 DSP and XTouch control system simplify audio distribution and paging over IP at LKS Faculty of Medicine
Toronto, November 3, 2020 — Xilica®, a global leader in digital signal processing technology for AV and installed sound, is fueling audio distribution and live paging over IP at Hong Kong University's LKS Faculty of Medicine. The new system is part of a larger renovation in the department's William MW Mong Block, with Xilica's Solaro QR1 DSP and XTouch control solutions used to process, manage and deliver all content over a Dante network.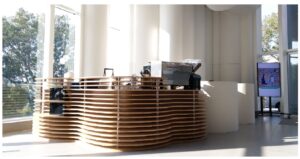 Xilica channel partner Sound Classy supplied all audio and control equipment, with systems integrator Vega Technology handling all installation and commissioning. The Dante-enabled Xilica Solaro QR1 interoperates other networked devices to efficiently route audio feeds around the building. A priority function allows staff to interject with live announcements, using a paging station to provide safety and building information, event updates and security messages.
The Solaro QR1 DSP was selected mainly for its reliability and scalability on Dante networks, and an open-architecture design that simplifies interoperability with all third-party systems in the ecosystem. That includes the ability to manage analog signals on the output using Xilica's Solaro XC-SLO modules, which will be used for audio recording purposes in an adjacent control room.  All Xilica devices, including an XTouch 80 control touchscreen, are powered over Ethernet to minimize cabling costs and infrastructure.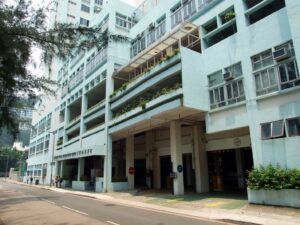 Justin Fong, Account Manager at Sound Classy, emphasizes that Xilica's XTouch control solutions bring more tangible value to end users. The IP-based architecture synchronizes control across the XTouch 80 panel, installed in the adjacent control room; and an XTouch app that lives on an iPad in the lobby. The two operate and respond in tandem to ensure a seamless audio experience.
"The open architecture of Xilica allows users to easily route Dante audio signals to the speaker system, and otherwise control volume, mute audio, and generally manage the system settings," said Fong. "Their software is intuitive and responsive, which makes for a very simple and convenient operation for end users of any skill level. The Solaro QR1 DSP keep everything perfectly timed and sounding intelligible throughout the day."
About Xilica
Xilica® is an award-winning manufacturer of innovative, next-generation digital signal processing solutions for AV control and command applications including conference, corporate, hospitality and leisure, retail and transportation. From its headquarters in Toronto, Canada, Xilica sells and supports products worldwide in over 75 countries, gaining rapid acknowledgement for its all-modular, ultra-small-format and high-performance product ranges that solve critical business challenges.